For Over 100 Years...
From the humble beginnings of a Norwegian immigrant's small jewelry shop to its status today as one of the leading manufacturers of bridal and fashion jewelry, Ostbye has always stayed true to its mission of exemplary quality, service, and value. The Company's founder, Walter Ostbye, was a jeweler in his native Norway and opened his doors in 1920 under the name of Ostbye & Anderson.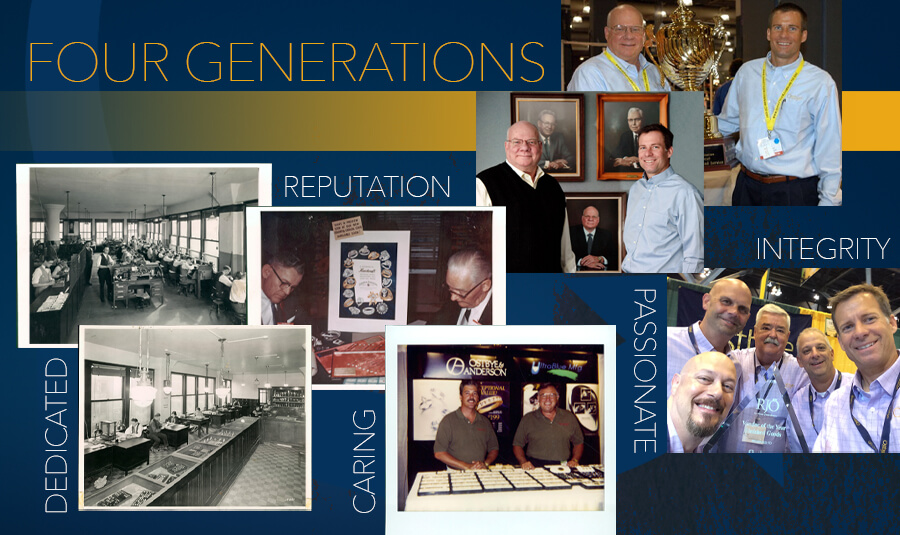 Ostbye developed "Thru the Store®" marketing support programs including: FREE Custom Design Program, FREE Marketing Artwork, FREE Social Media tools, Flyer programs, Top 10 Gift Ideas and a Lifetime Trade-Up program. Ostbye also offers term packages and stock balancing!
Ostbye's comprehensive jewelry collections and divisions include bridal, anniversary & fashion rings, pendants & earrings, and the iconic Diamond Marriage Symbol® and Christian Marriage Symbol®.
Named IJO "Supplier of the year" and twelve-time RJO "Vendor of the year" by the independent retail jewelry community, Ostbye is committed to its reputation and its product collections. Ostbye creates quality fine jewelry and offers a lifetime manufacturer's warranty.
Ostbye's commitment to family and community was personified in 2020 when celebrating 100 years of serving retail jewelers, Ostbye would perform 100 Acts of Kindness. Not only did they complete the campaign, Ostbye accomplished 122 acts of kindness and was supported by many retail jewelers from around the country who joined in.
Ostbye has been in business over 100 years with committed talented employees and dedicated loyal customers. We have been so fortunate over these many decades to serve the finest retail jewelers and attract and retain the most capable staff and for this we are most grateful. It is with pride that we present our company to you.